Making payments 16 March 2020
Verify an account number
Learn how to verify a bank account number before you make a payment
Step 1
To begin, go to your home screen and select Transact.
Step 3
In the Make a once-off payment section, select Somebody new.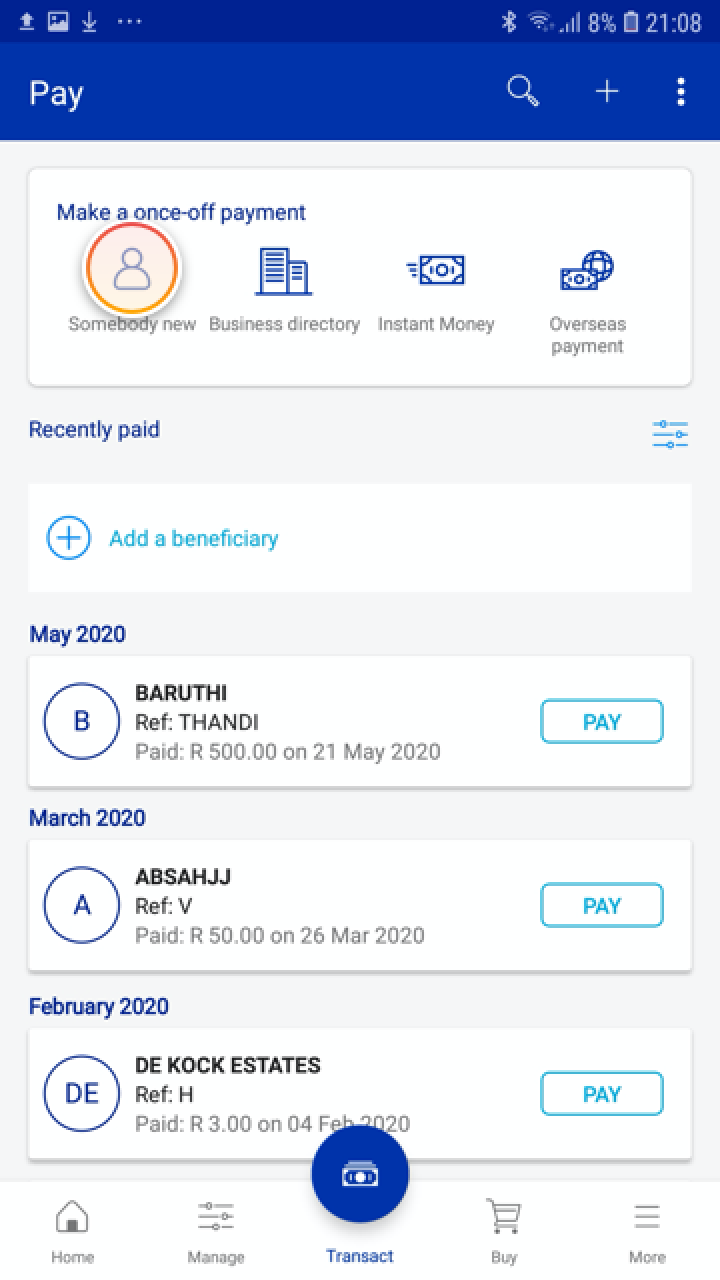 Step 4
Fill in all the beneficiary's bank account details.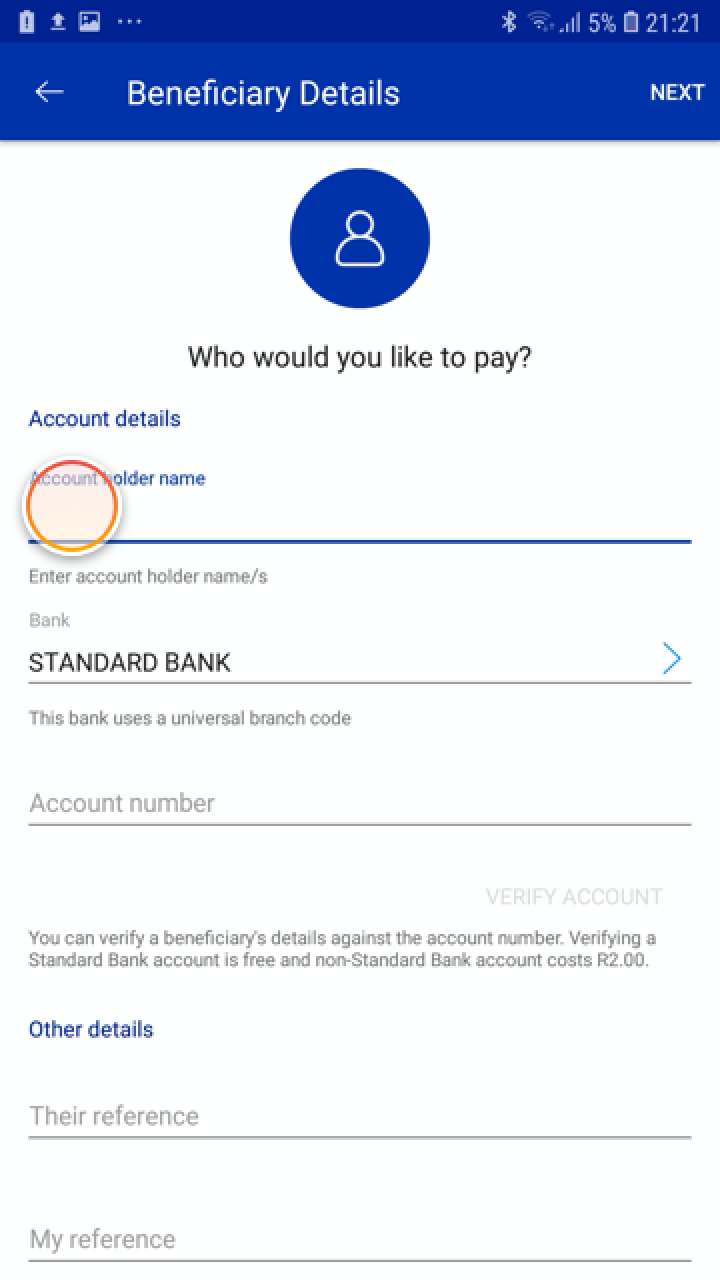 Step 5
Next select VERIFY ACCOUNT.
Remember that it will cost you R2 if you're checking a non-Standard Bank account.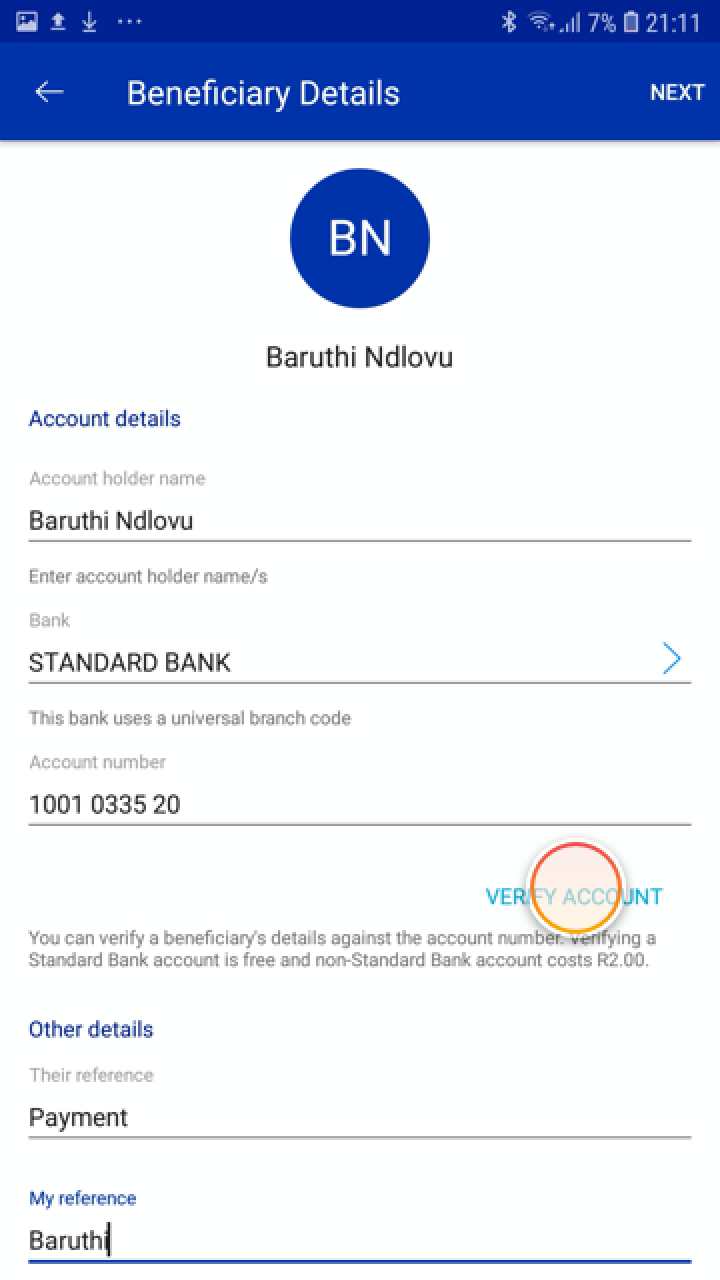 Step 6
Check the account information, read the T&Cs, and then select VERIFY.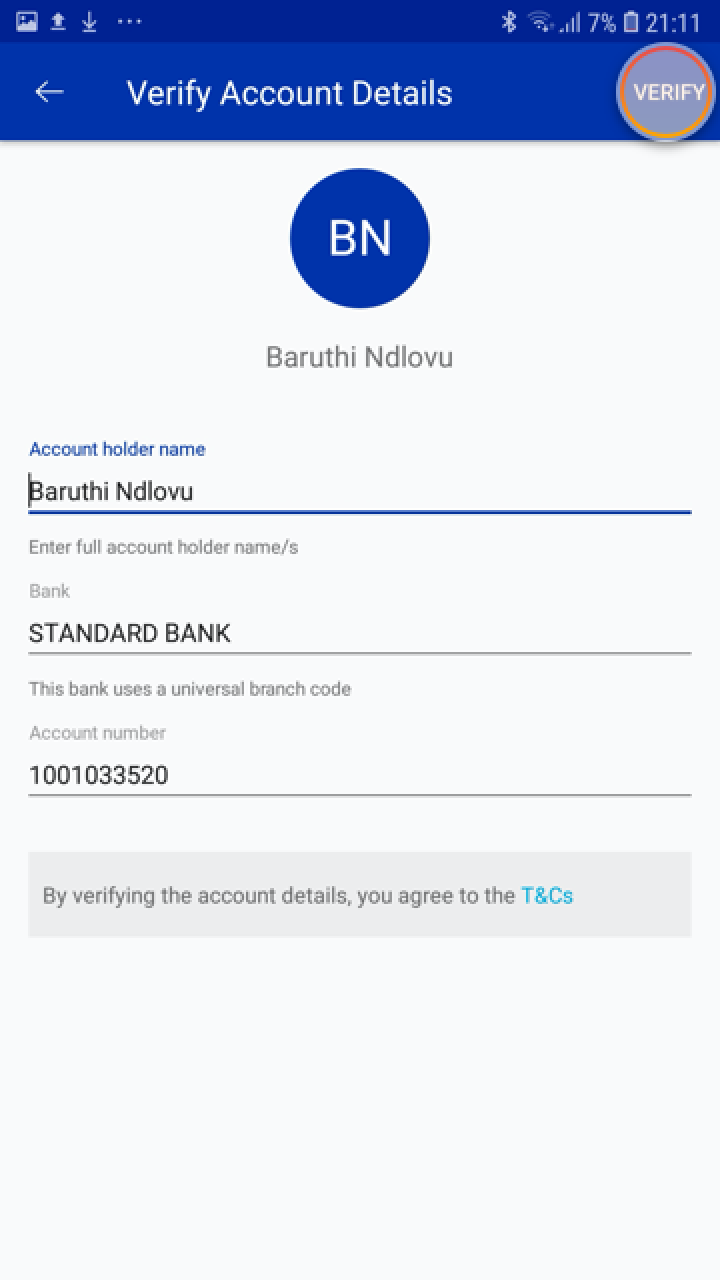 Step 7
The account verification results will be displayed. The account name and account number will either:
match
partially match (where only one of these is correct)
not match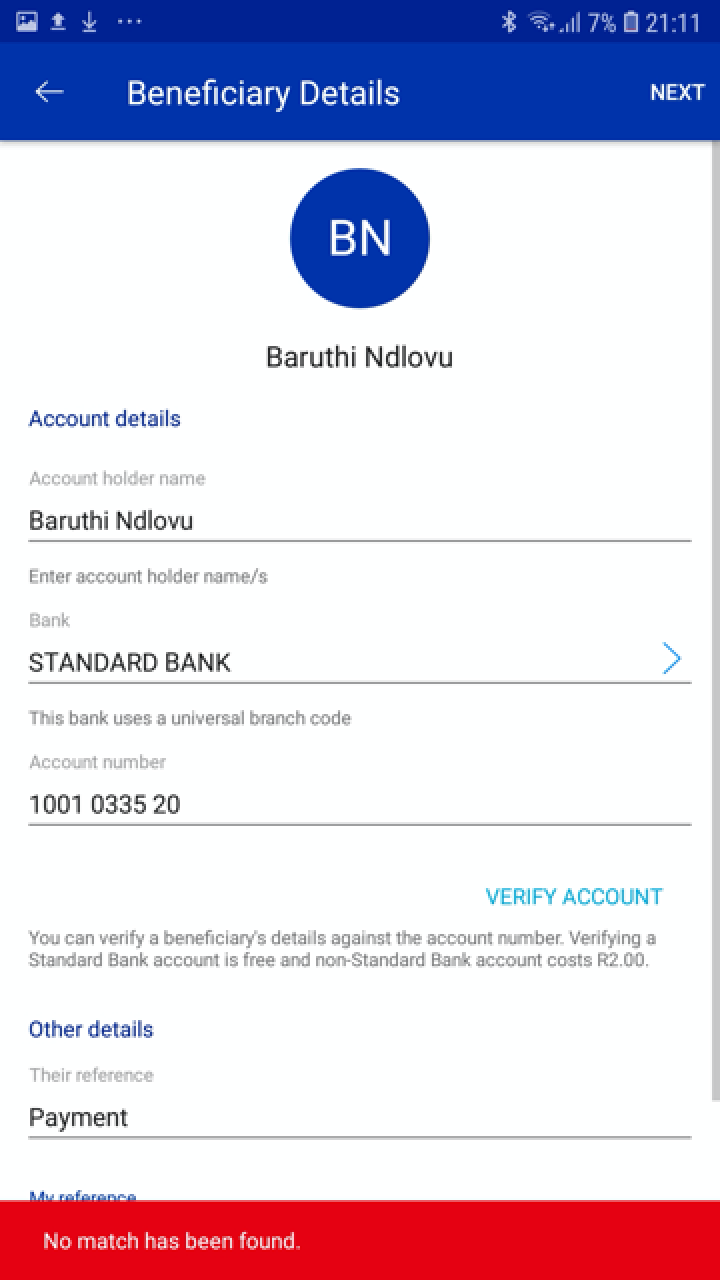 Step 8
Select the back arrow to continue with the payment.
Else contact the person you're paying to make sure you have their correct bank account details.