Keeping your money safe 1 May 2022
Supercharge your security with DigiMe
Making your app even safer and easier to use by uploading a scan of your face and ID
Step 1
We've introduced a new security feature to protect and make your app experience even better.
To begin select More on the bottom navigation.
Step 2
Now select your profile (on the top), to retrieve your customer profile information.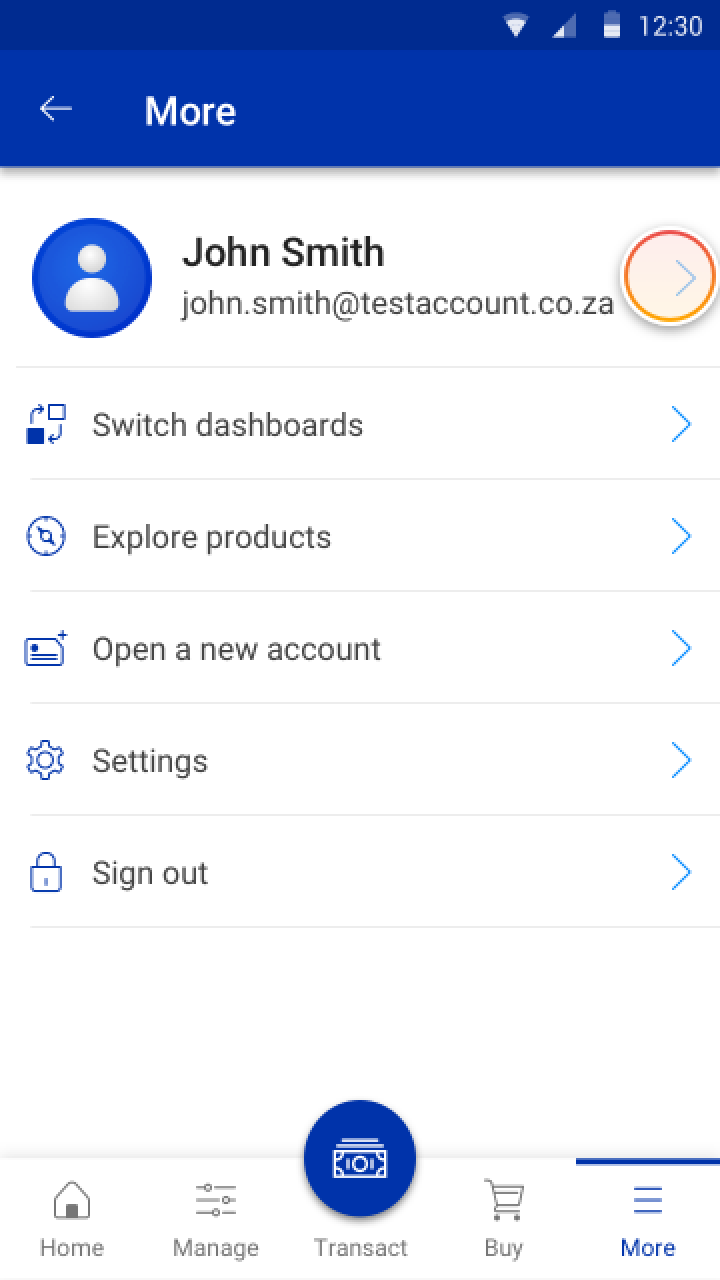 Step 3
From the list of options on the screen, select Link & Secure your profile.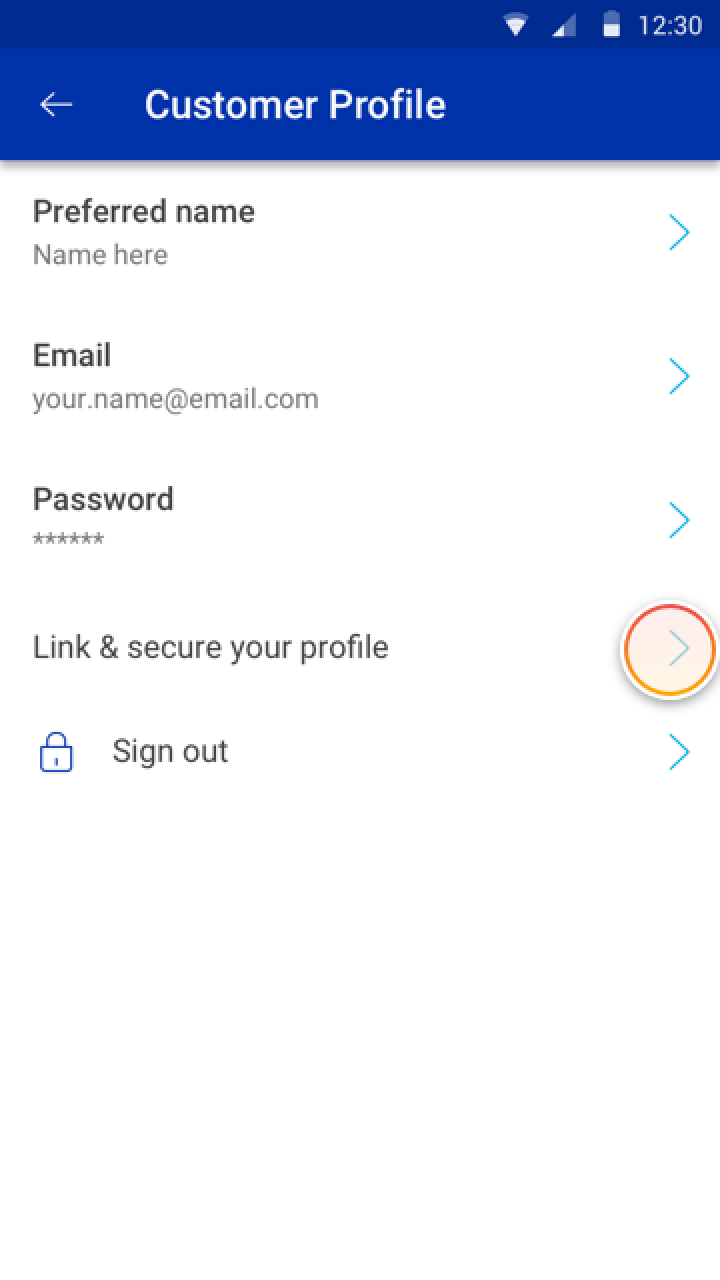 Step 4
Ok, now select the HOME OR WORK button.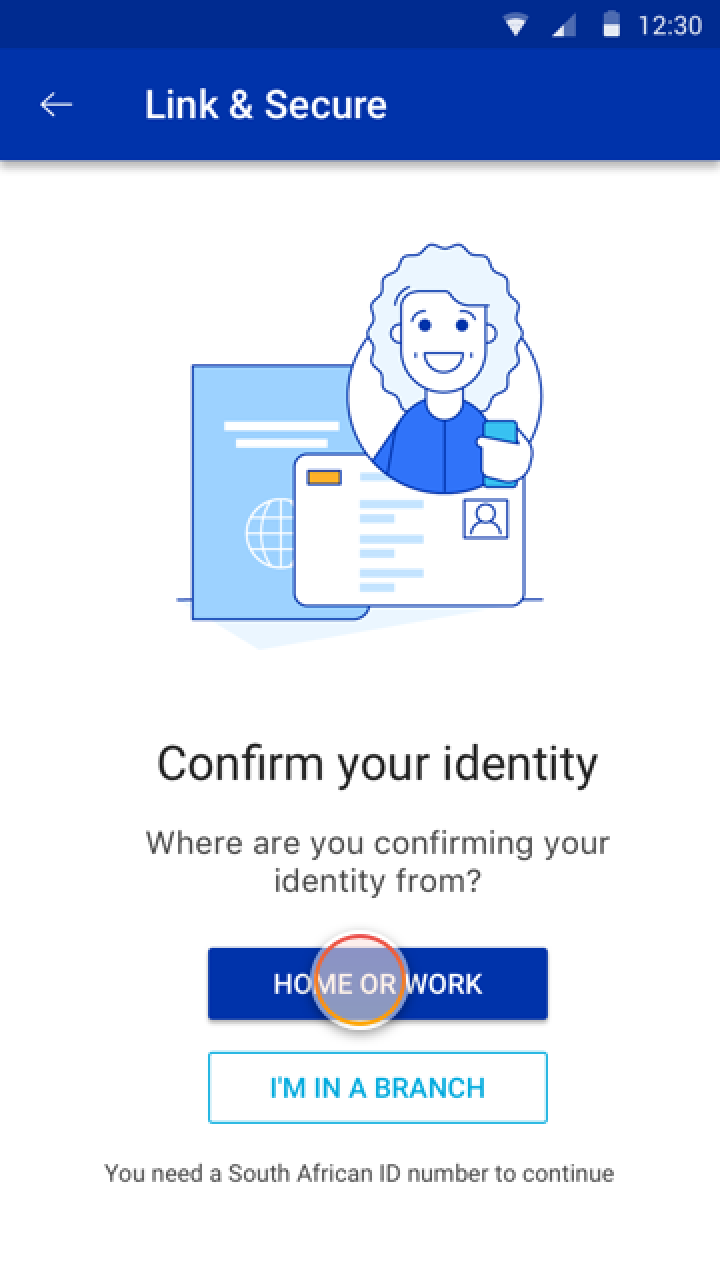 Step 5
Get your ID document out and get ready to start. When you ready select NEXT.
Step 6
Now enter your ID number and select NEXT when you are done.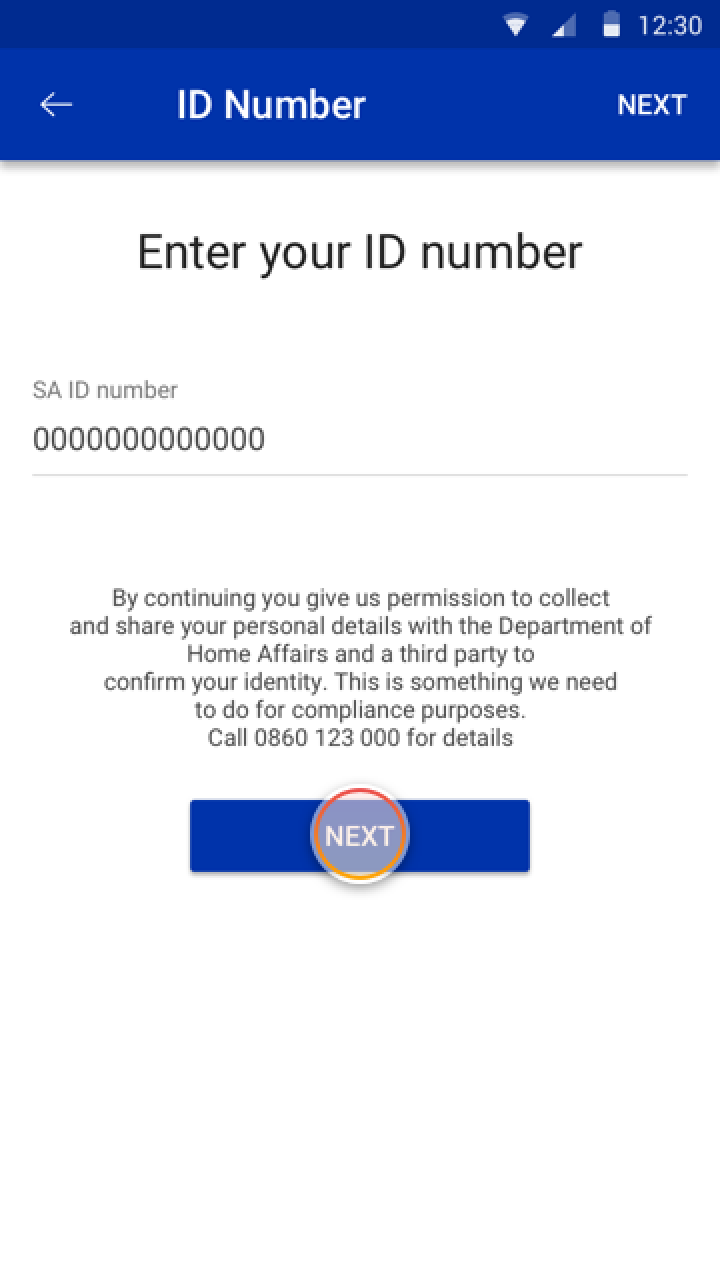 Step 7
Select the type of ID document you have in your possession. In this example we will select the GREEN ID BOOK.
Step 8
Place you ID document on a flat surface. Position your phone over the document.
Step 9
Move the phone UP, DOWN or sideways so that the important ID information fits the red frame. All the frames need to be green to ensure that your ID is scanned successfully.
Step 10
Select CONFIRM if you happy that there is a clear scanned copy of your ID.
Step 11
Next we need to do a live scan of your face. Follow the on screen instructions and then select NEXT when you are ready to proceed.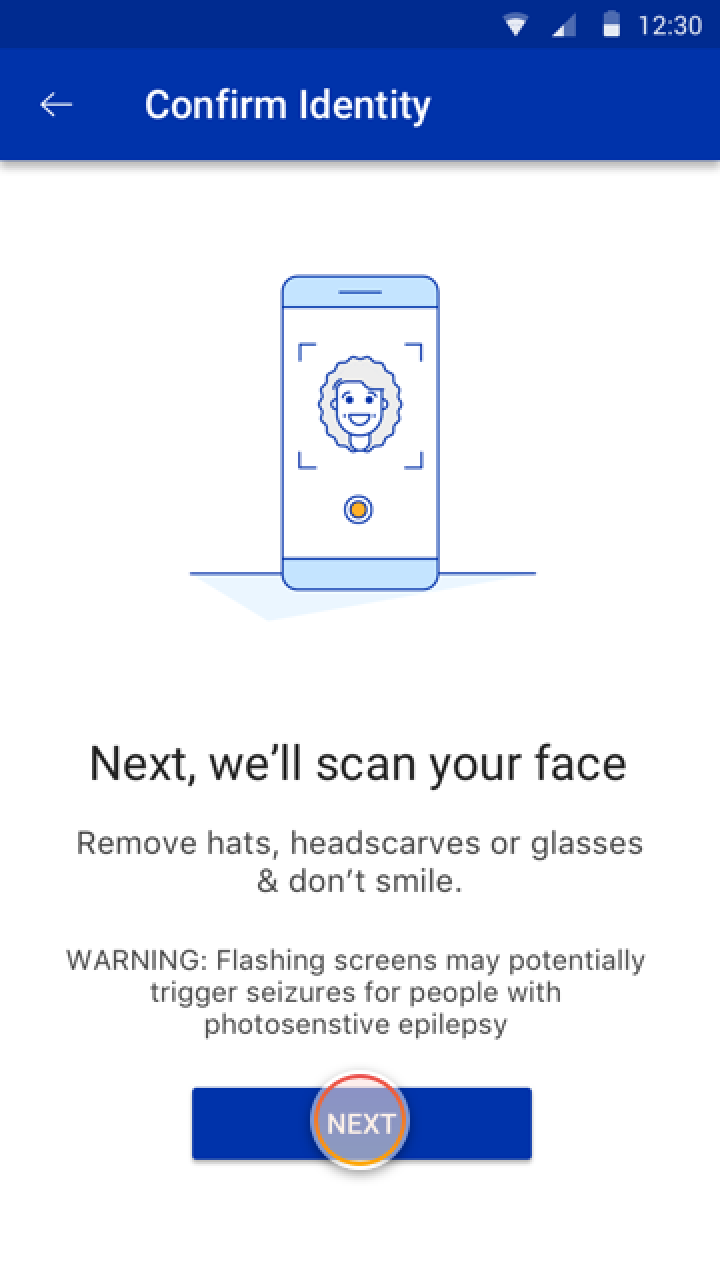 Step 12
Facial recognition scanning is about to begin.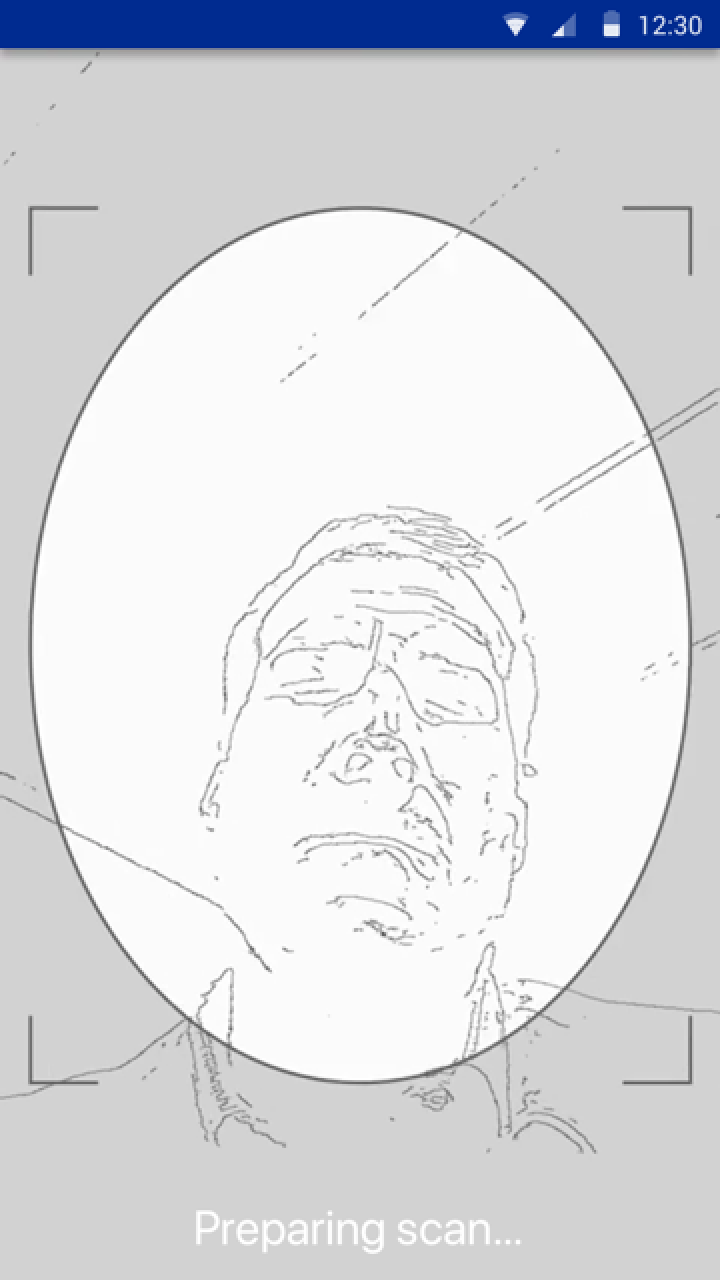 Step 13
Get ready in 3 - 2 - 1 and ...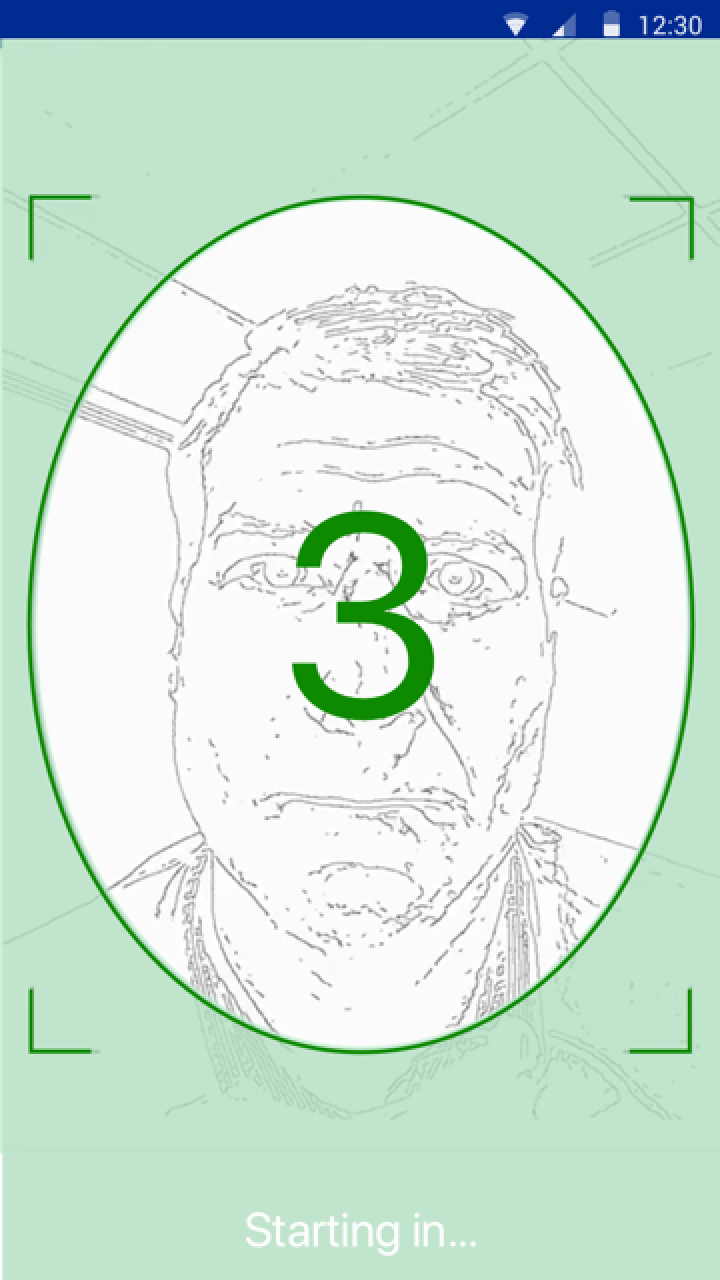 Step 14
Go… Facial recognition scanning is in progress. Follow the on screen prompts.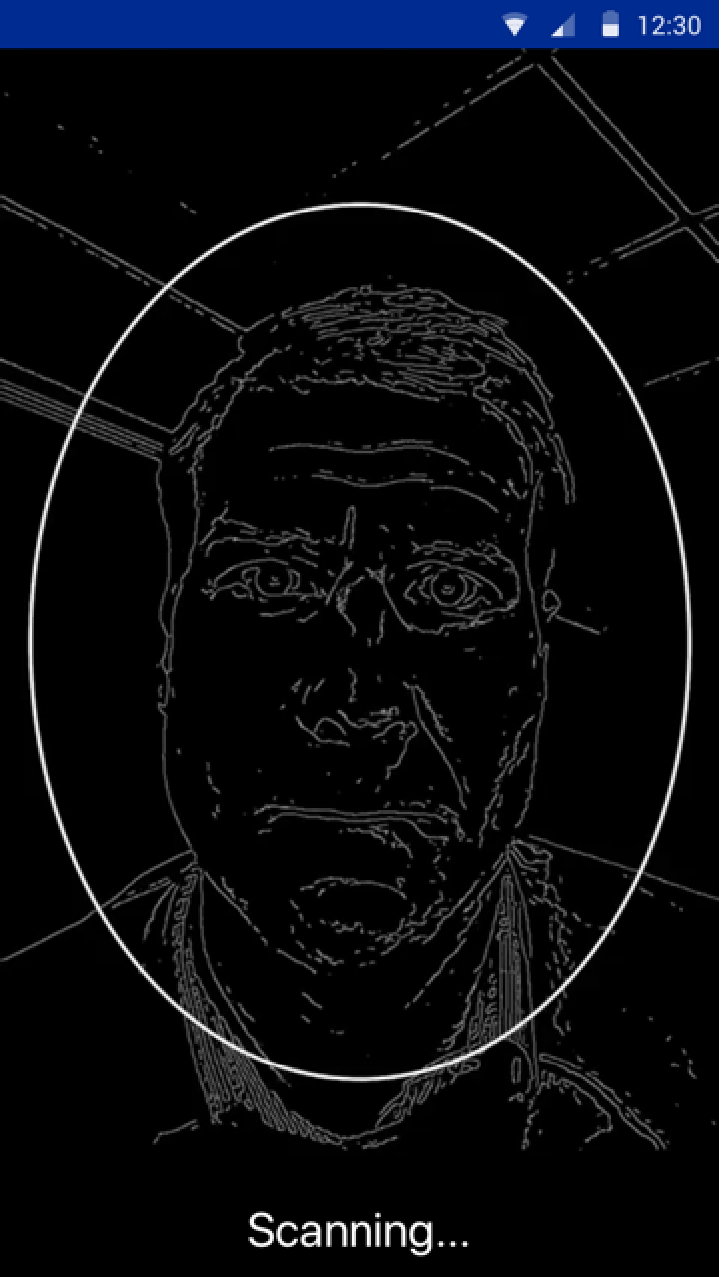 Step 15
Uploading your facial scan and ID information to our servers for processing.
Step 16
You are almost done. Your identity information has been uploaded and can take up to 12 hours to be verified. Select OK to continue using the app.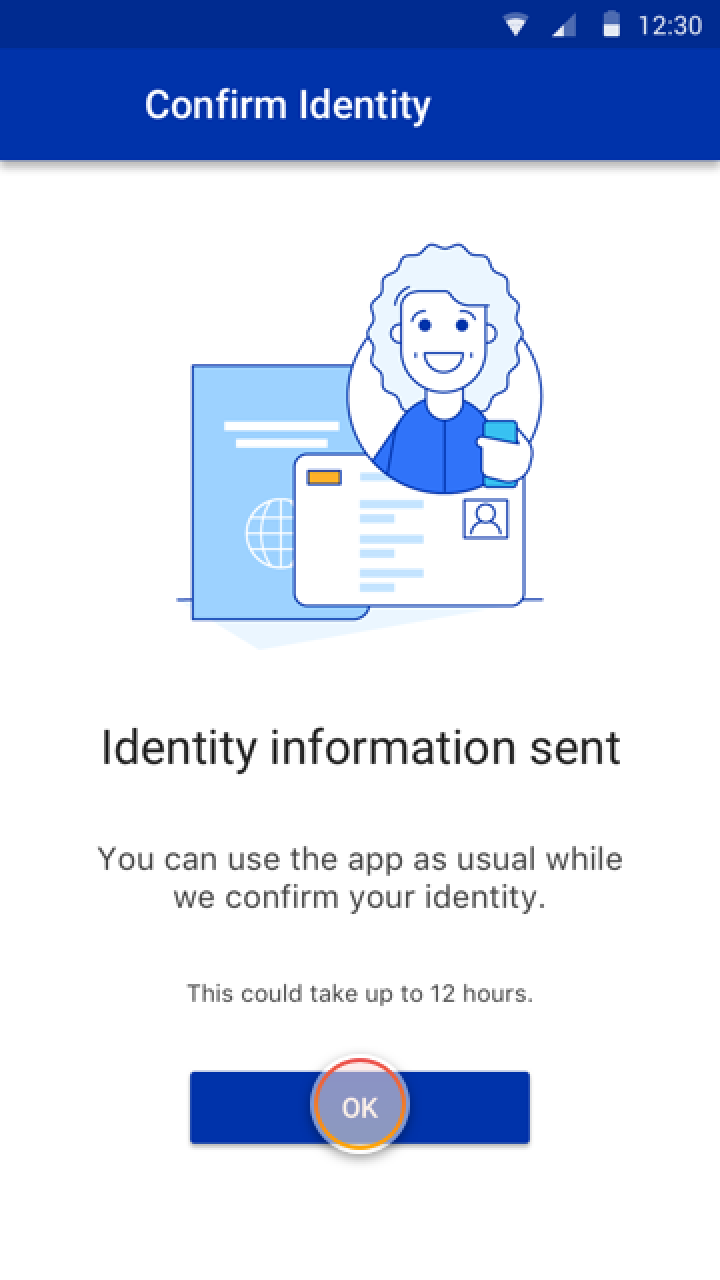 Step 17
If you return back to the starting screen at a later stage you may see this screen. Its ok, your identity confirmation is in progress.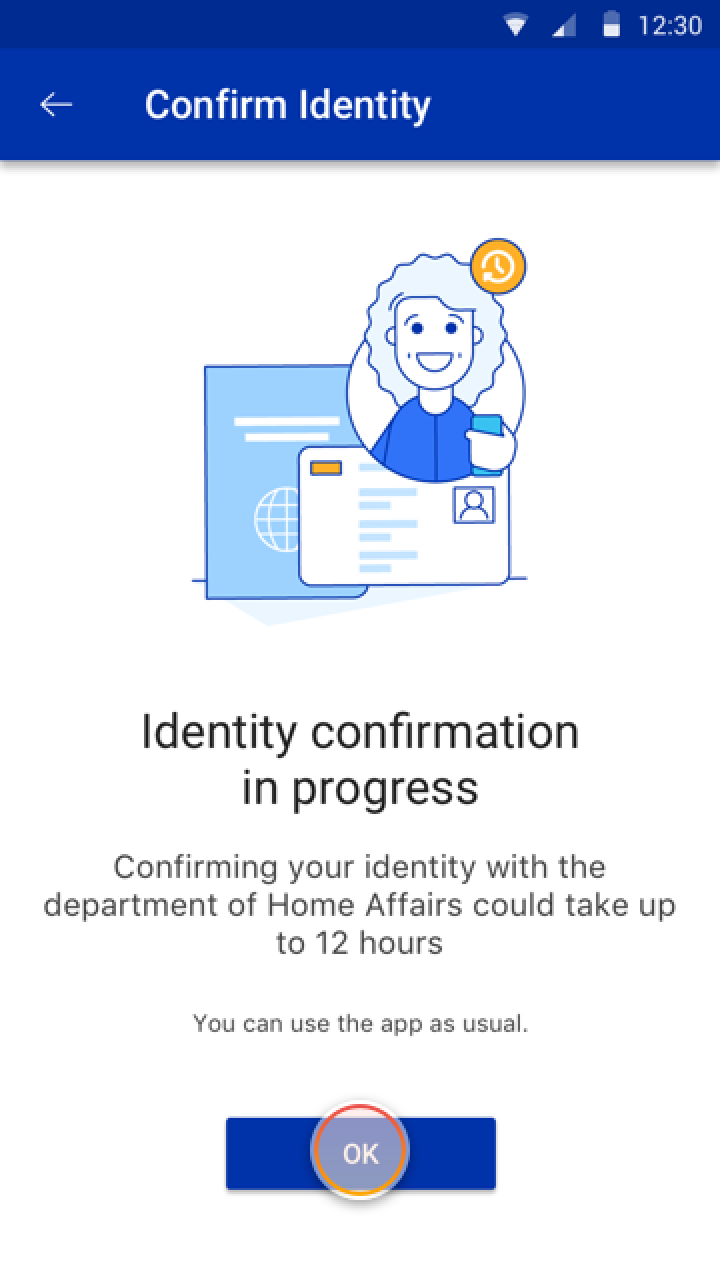 Step 18
If you return back to Link & Secure and you see this screen. You are good to go.
Select OK or the back arrow at the top to return.