New feature 6 December 2021
Pay your traffic fines
View and pay your outstanding traffic fines on the App
Step 1
To begin go to your home screen and select Transact.
Step 3
Now select Traffic Fines.
Step 4
Select the fine (or fines) you want to pay from the list of outstanding fines linked to your ID.
Note:
Only fines issued by participating municipalities will be listed here.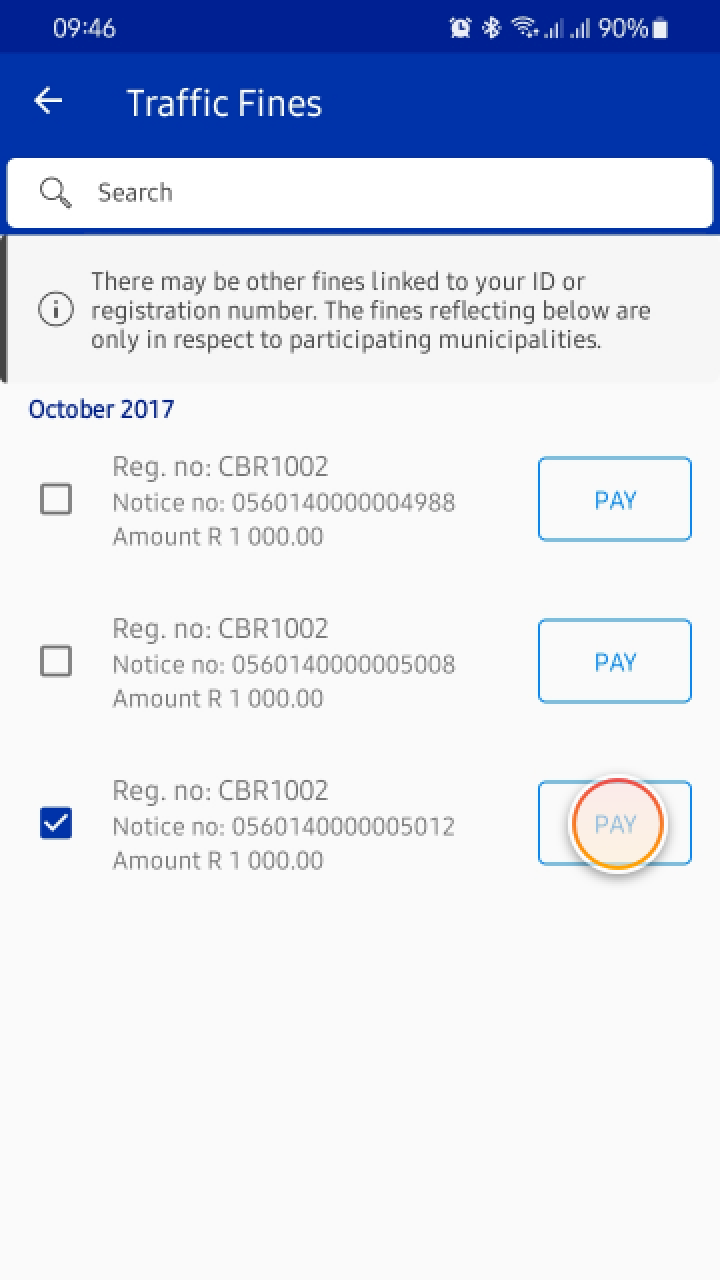 Step 5
Check the traffic fine details, then select PAY.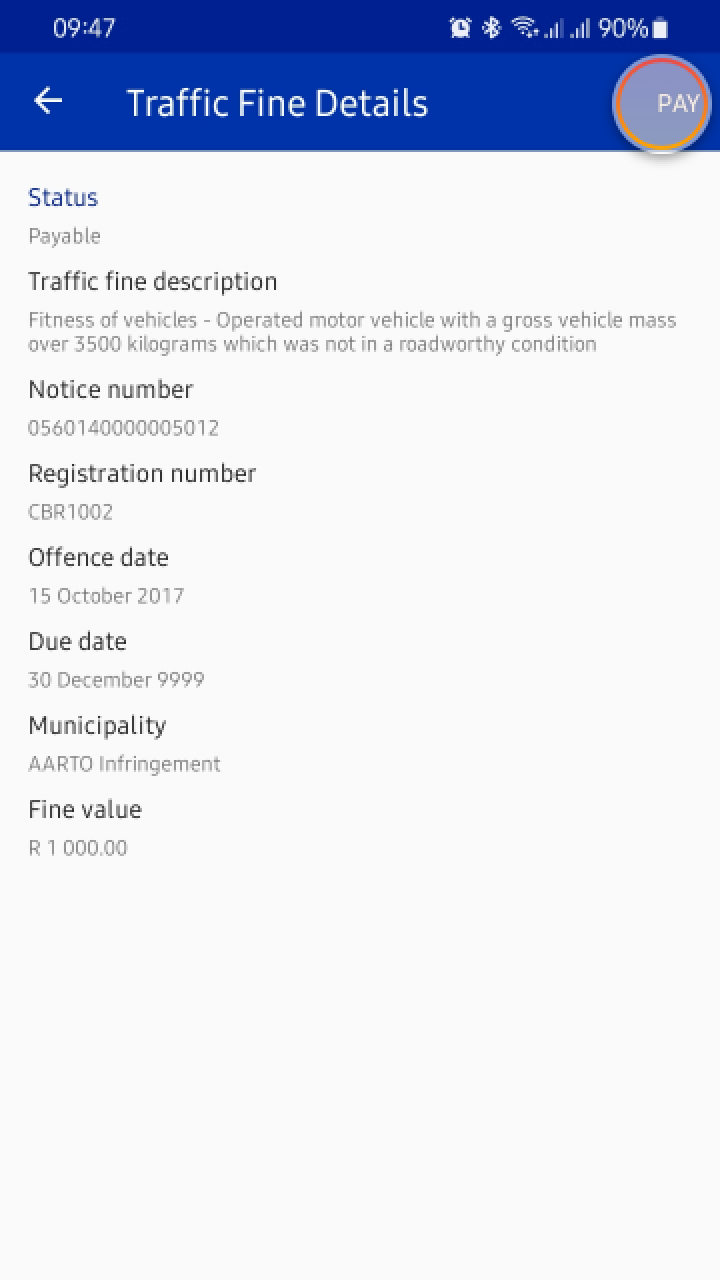 Step 6
Select your account you wish to pay the fine from, then select REVIEW.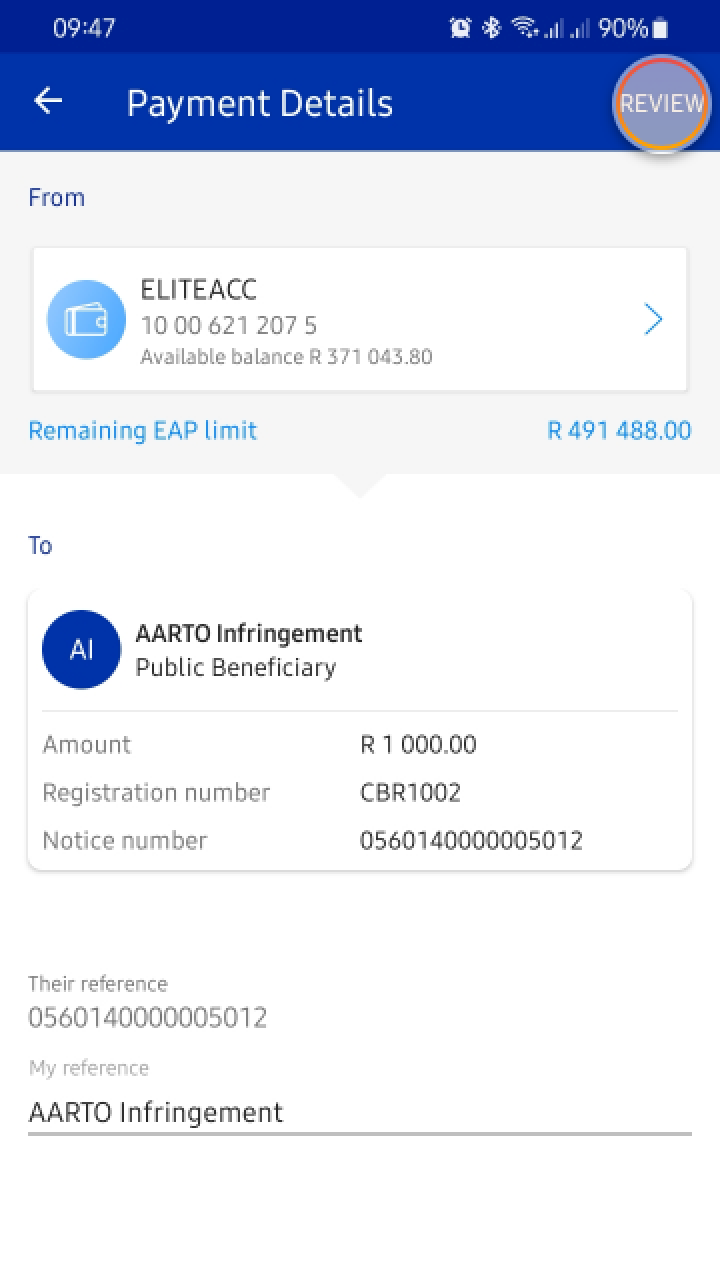 Step 7
You must accept the T&Cs to proceed.
Now select CONFIRM.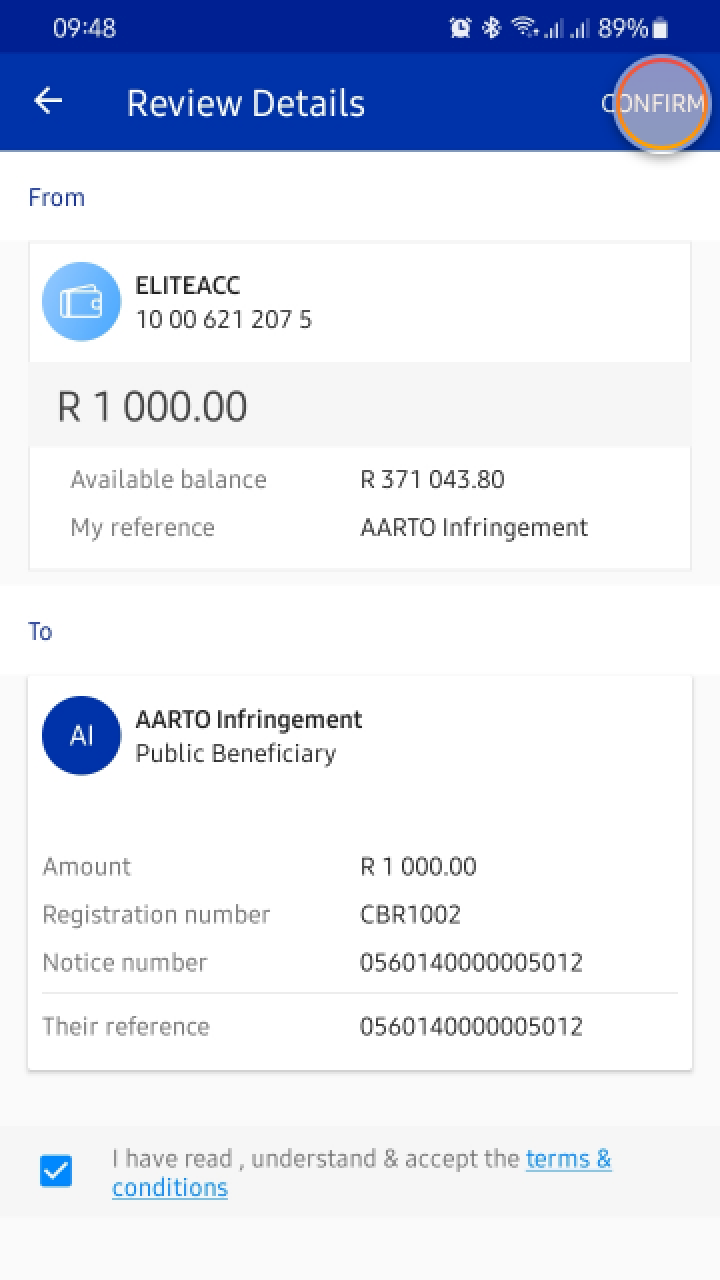 Step 8
All Done! Your payment for this fine has been successfully submitted.
Select DONE to return to the home screen.