Making payments 1 June 2020
Creating proof of payment
Set-up a proof of payment (via email or SMS) for your beneficiary payment
Step 1
To begin, go to your home screen and select Transact.
Step 3
Find the beneficiary you want to make payment to.
Select PAY next to the beneficiary name.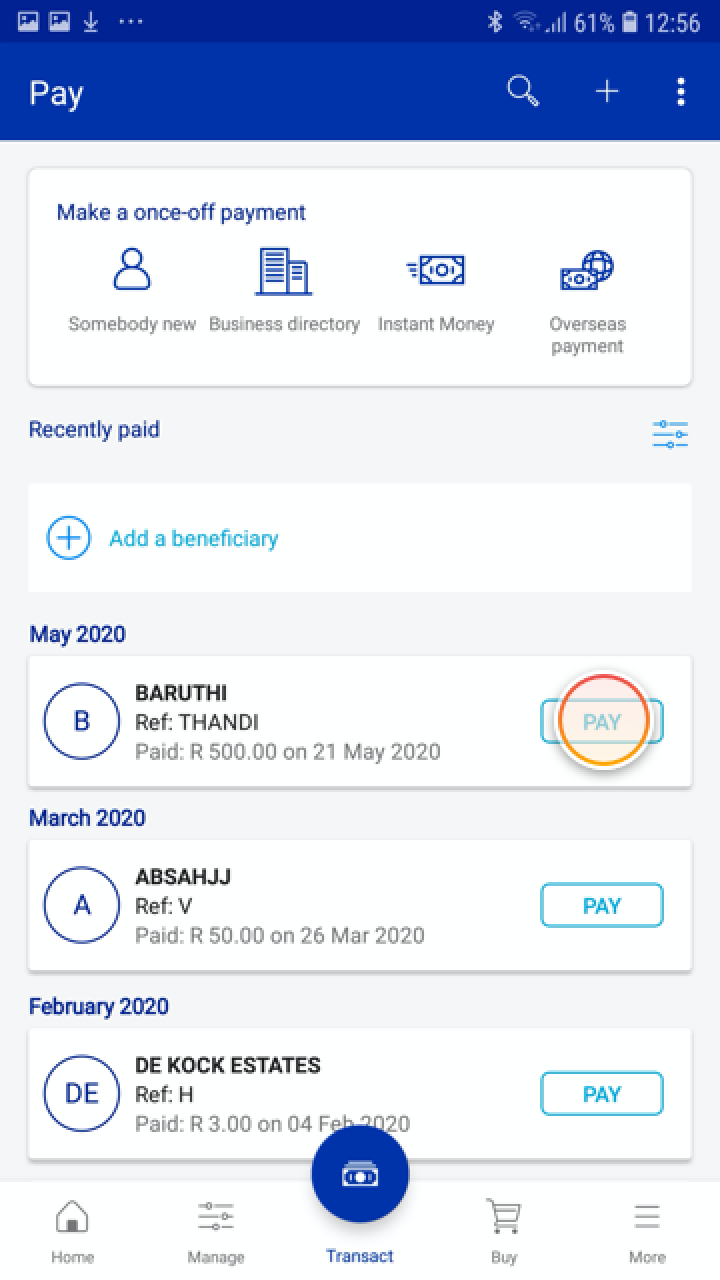 Step 4
Now in the Payment Details page, select the:
Account to pay from
Amount to pay and
References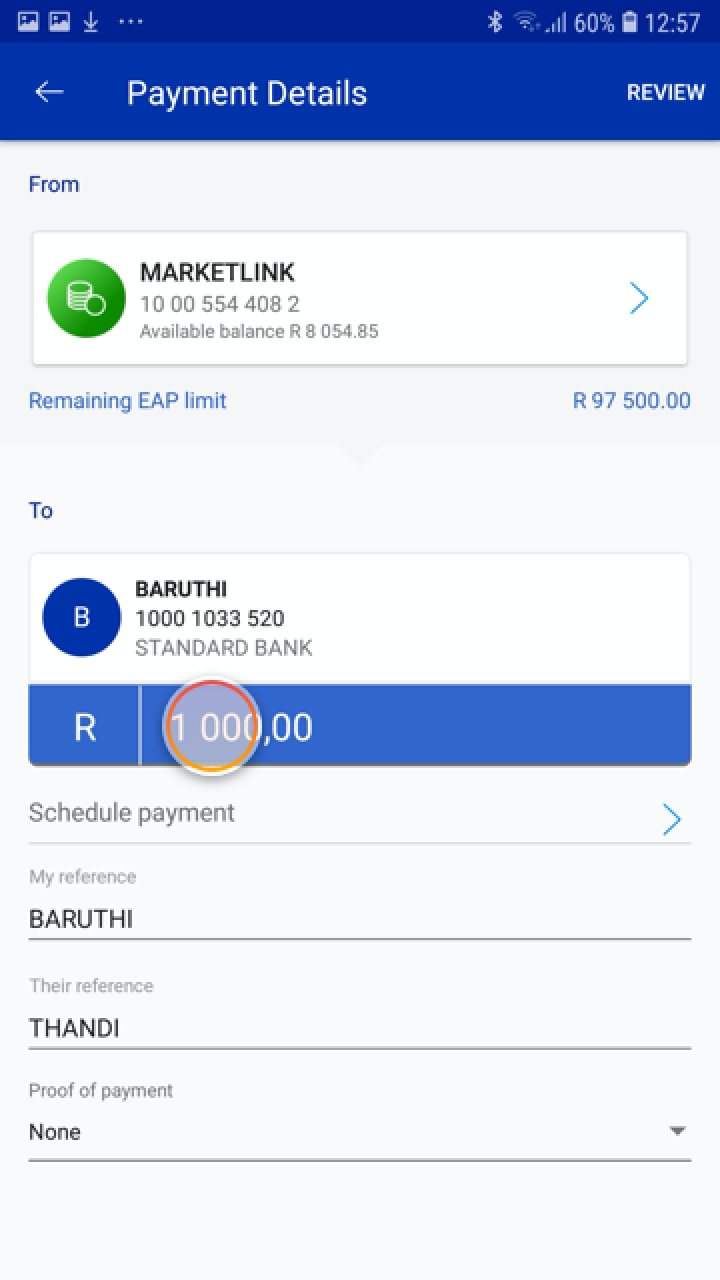 Step 5
Then at the bottom of the screen select Proof of payment.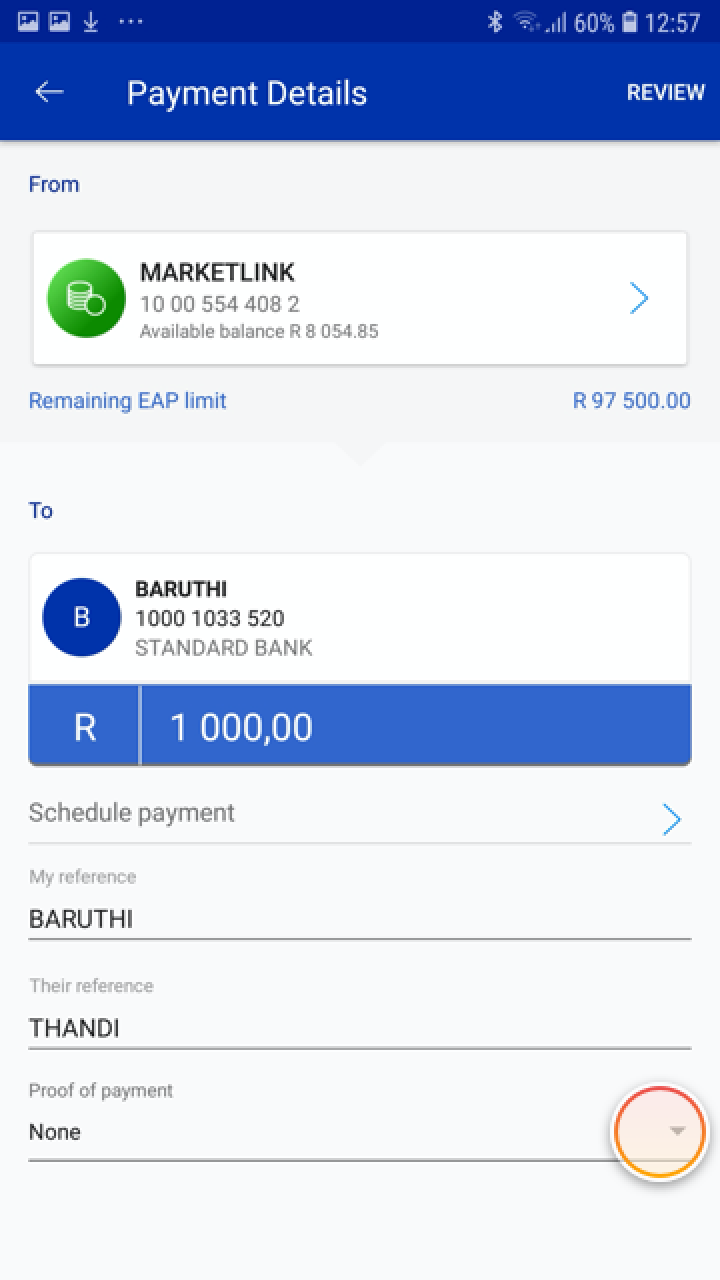 Step 6
Select the proof of payment type, for example: EMAIL.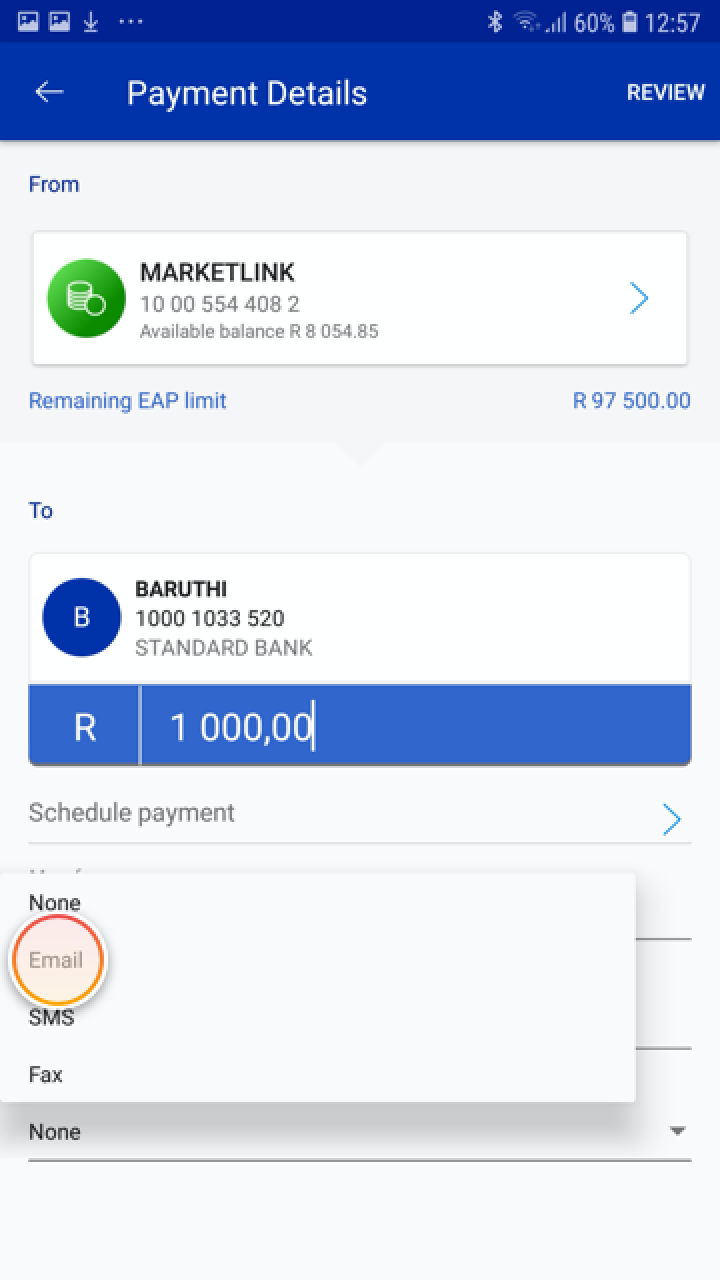 Step 7
Enter the correct email address and name of the recipient (or number depending on the choice you made).
Then select REVIEW.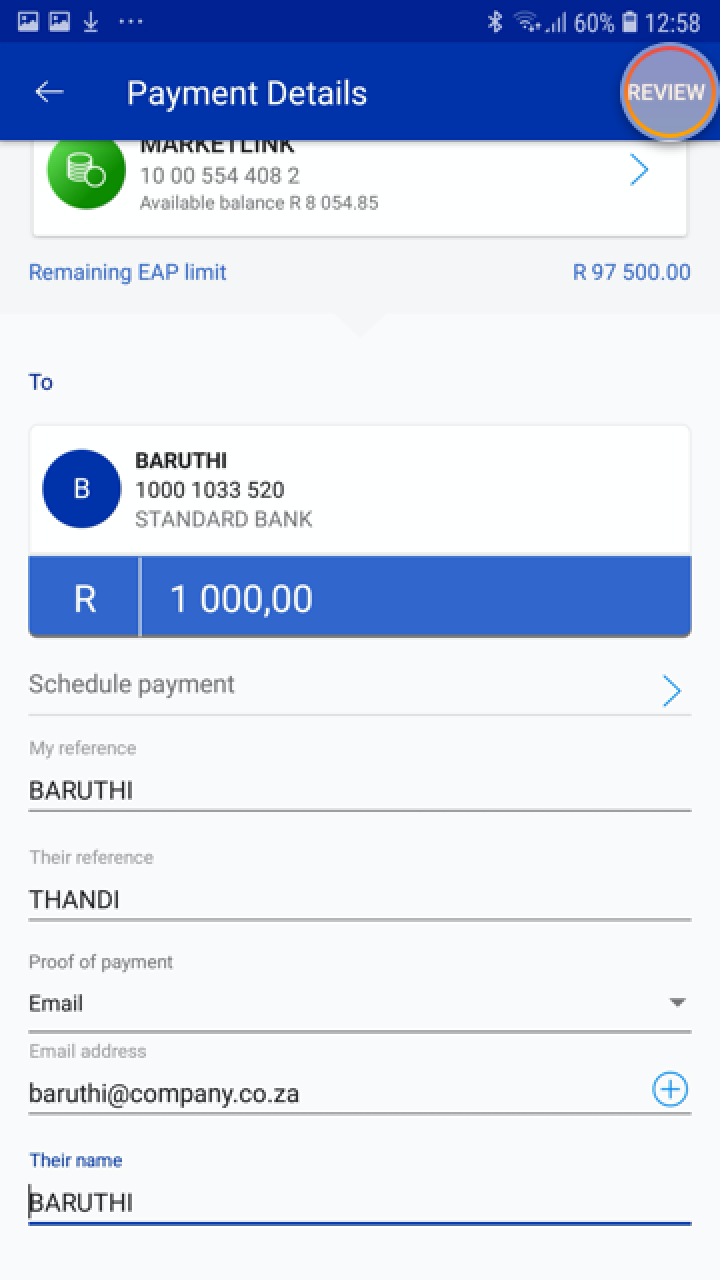 Step 8
Complete the payment process and you're done.
Your recipient will receive a notification that payment was made.